For other uses, see Serena.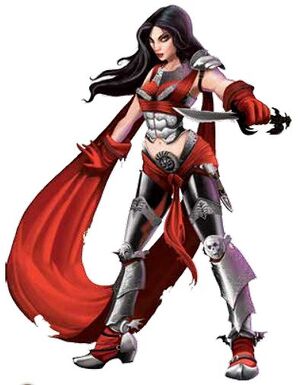 Serena is an agent in the Serena Lieutenant Pack. She can be used by purchasing the Summon - Serena plot card from the Silent Protector plot deck.
Statistics
Edit
Attack Type: Ranged
Base Size: 1x1
Special 1
: Miasma
Special 2
: +2
Special 3
: Poison, Disease
Heroes
Speed
Health
Defense
2
3
8
1 Brown
3
3
8
1 Gray
4
3
10
1 Gray
Attack
1 Blue + 1 Yellow
Abilities
Edit
Ad blocker interference detected!
Wikia is a free-to-use site that makes money from advertising. We have a modified experience for viewers using ad blockers

Wikia is not accessible if you've made further modifications. Remove the custom ad blocker rule(s) and the page will load as expected.